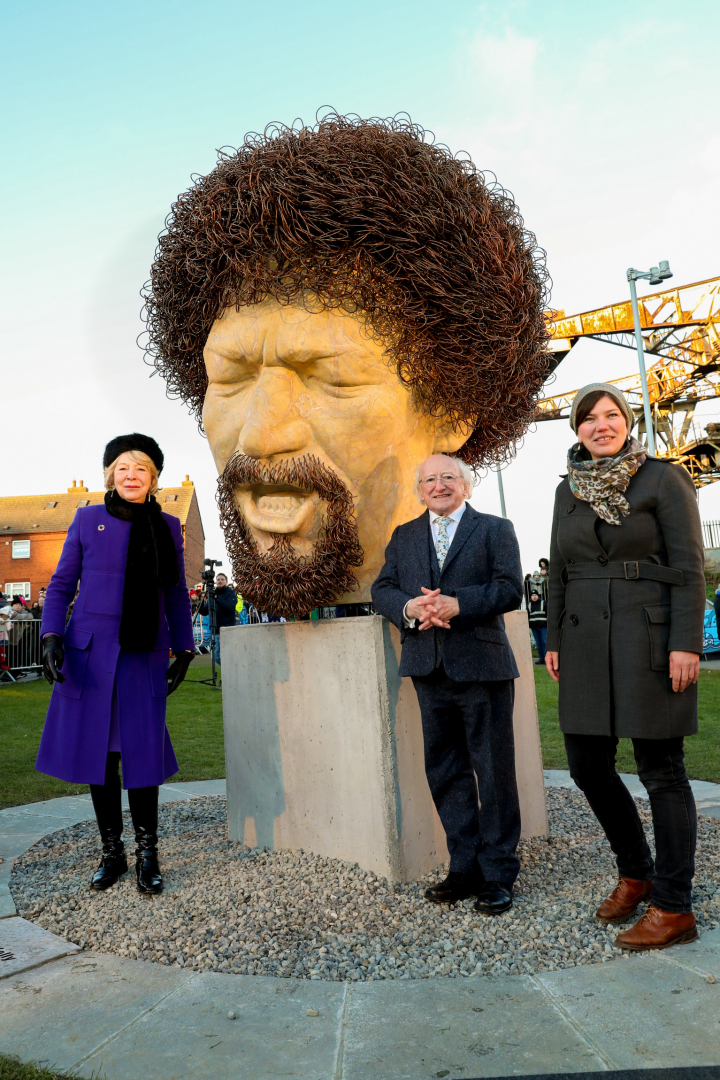 President Michael D. Higgins unveiled two statues honouring one of Dublin's most famous sons, musician and activist Luke Kelly.

The first statue was created by sculptor John Coll, who also created the city's Patrick Kavanagh and Brendan Behan statues. The statues features a lifesize, seated Luke Kelly singing and playing banjo. The statue was donated to the city by the late Gerry Hunt and will be located on South King St.

The second statue, a marble portrait head of Luke Kelly, was created by portrait artist Vera Klute, and will be situated on the Royal Canal. Vera's piece which is two metres high, was unanimously selected as the winner of a competition established by the then Lord Mayor of Dublin Christie Burke, in 2014.
Sabina Higgins was, with Deirdre O'Connell, one of the co-founders of the Focus Theatre, and she was bridesmaid at Deirdre's wedding to Luke Kelly in 1965.