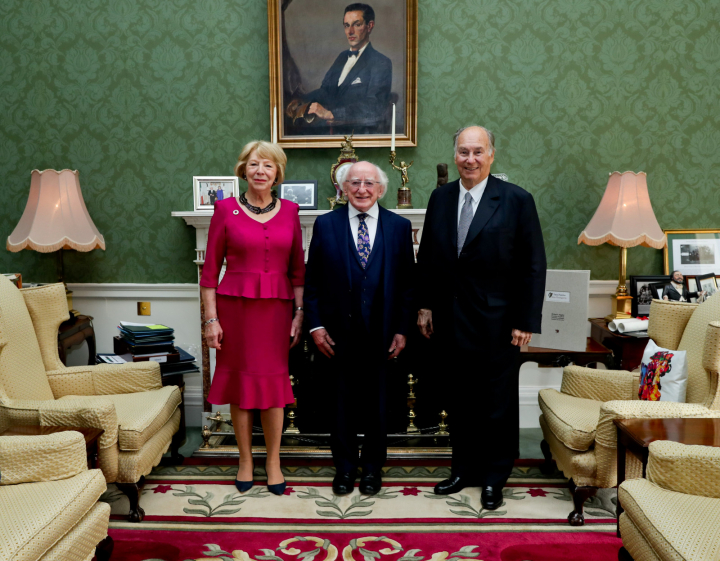 President Higgins met with Prince Shah Karim Al Hussaini, Aga Khan IV.
The Aga Khan is visiting Ireland after the holding of the Nations' Cup, the international show jumping competition which was established with help of the late Sultan Muhammed Shah Aga Khan III in 1926.
The Aga Khan, whose family's engagement with Ireland's equine industry and related economic development spans three generations, is Imam (spiritual leader) of the world's Shia Ismaili Muslims.