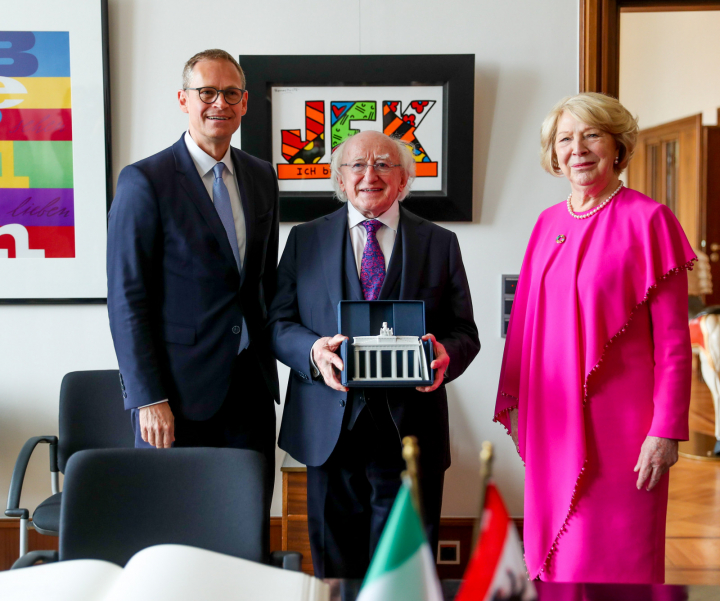 President Higgins met with the Governing Mayor of Berlin, Mr. Michael Müller.
Mr. Müller has held the post of Governing Mayor since 2014 and in the period November 2017 – October 2018 he served as President of the Bundesrat, the Federal Council that is Germany's upper house of parliament. The post of President of the Bundesrat rotates annually among the leaders of the governments of the 16 States that make up the German federation.
Berlin is becoming the centre of focus of Irish-German relations. For decades, the German State of Bavaria had the largest Irish population in Germany, but Berlin's Irish community has now overtaken Bavaria in size.
Before meeting with Mr. Müller, the President and Sabina Higgins visited the Brandenburger Tor in the centre of Berlin.
The Brandenburg Gate is Berlin's most famous landmark. A symbol of Berlin and German division during the Cold War, the 18th century monument is now a national symbol of peace and unity.