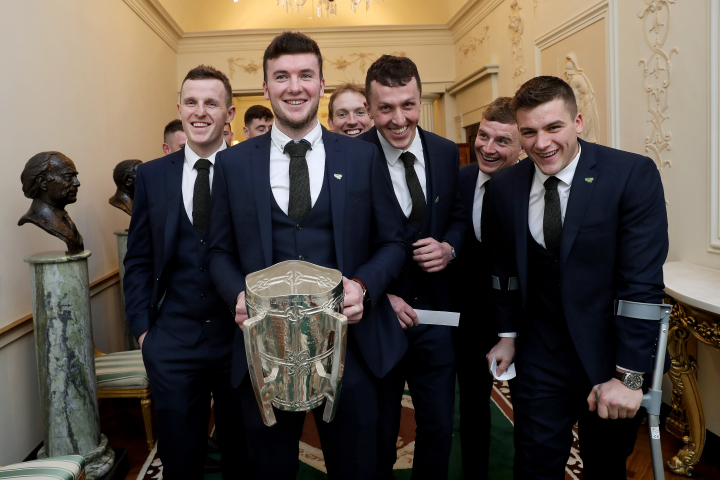 President and Sabina hosted a reception for the 2018 All Ireland Hurling winning Limerick team.
President Higgins was in attendance at the All Ireland Finals match, in Croke Park last August, in which Limerick won the championship.
President Higgins has always had a special interest in sport. The President has noted on many occasions that not only is sport a celebration of skills, endurance and athleticism, but it is also a fundamental ingredient of a successful society.
"Sport, in so many ways, mirrors those qualities which are so important for good citizenship and the creation of adequately functioning societies. To be a good sportswoman or sportsman requires dedication, self-discipline, teamwork and the ability to persevere in the face of adversity.
It is through partaking in sporting activities that many young children begin to learn how to participate in a society where circumstances and events will lead to their sometimes being triumphant winners in life, and just as important, sometimes gracious losers."