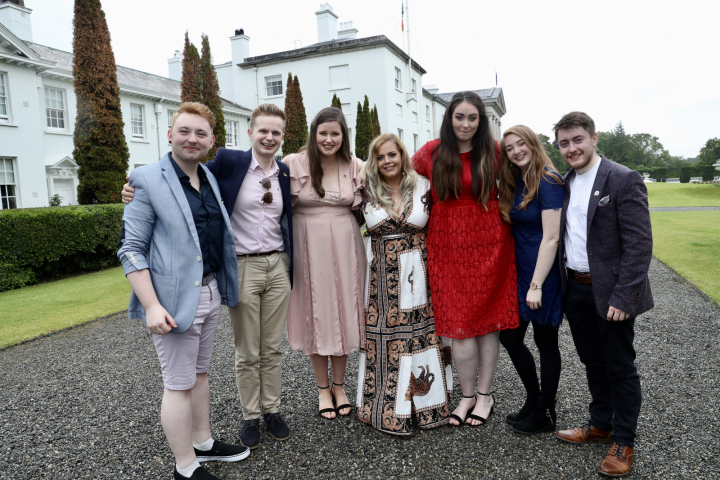 The final event in the 2019 series of Garden Parties hosted by President and Sabina Higgins was a tribute to two major youth organisations, Macra na Feirme and the Union of Students in Ireland.
Entitled "Participation and Transformation", the Garden Party aimed to celebrate the work of these two organisations that mark significant anniversaries this year and that play a crucial role in encouraging the participation of young people in decision-making processes.
Macra na Feirme, formed in 1944, is a national organisation that supports the social and personal development of young people with a connection to rural Ireland, and USI, established in 1959, is the national representative body for students in third level education on the island of Ireland.
Throughout his first term in office, President Higgins has encouraged young people to "take charge of change", and he has championed numerous organisations that support young people – who as the President has said "have come of age during one of the most rapid social and economic transformations Ireland has ever experienced".
During the 2018 Presidential election campaign, President Higgins spoke of the importance of creating spaces and events to discuss the opportunities and obstacles communities and individuals face when seeking to participate in the decisions that affect them.
By hosting this event, the President aimed not only to pay tribute to the work of Macra na Feirme and USI, but to explore the possibilities of promoting a more inclusive society in Ireland.