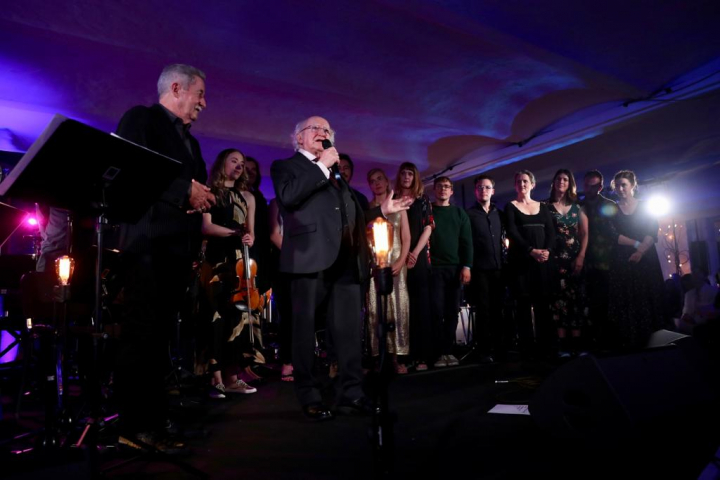 On the second day of the State Visit to Germany, President Higgins welcomed German President Steinmeier to a special performance in the "Other Voices" series.

It is customary that, on the evening of the second day of a State Visit, the visiting Head of State hosts some form of return hospitality, either in the shape of a State Banquet or a cultural event.

The return hospitality concert organised by Ireland was curated by Philip King and the "Other Voices" team and took place in Kreuzberg, long a focal point for cultural activity in Berlin.