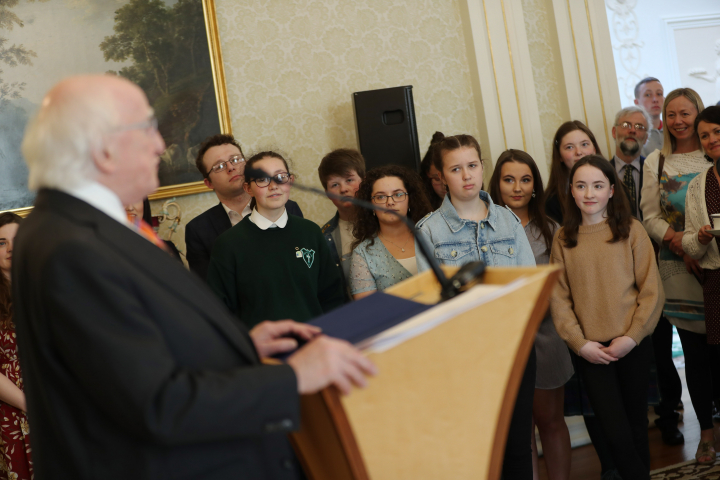 President and Sabina Higgins hosted an event to mark May Day, celebrating youth activism.
In Celtic tradition, May Day (Lá Bealtaine) marks the beginning of Summer, and 1 May is also Labour Day (Lá an Lucht Oibre), a day to celebrate workers' rights.
Active citizenship and organised civic action are central to the work of President Higgins, who has made the promotion of an inclusive society, where all members are supported and encouraged to take part in decision-making, a cornerstone of his Presidency.
The President used the event to pay tribute to trade unions, who organise workers in specific trades or professions, and to young people campaigning for urgent action to halt climate change.