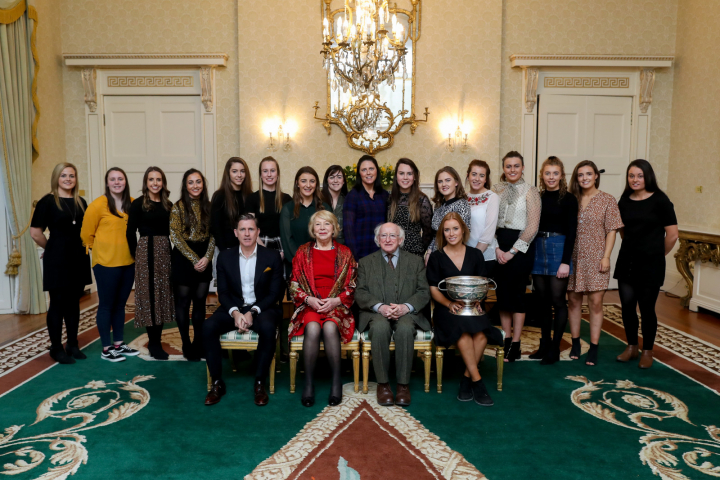 On Tuesday, President Higgins hosted a reception for the winners of the 2018 All-Ireland Senior Camogie Championship, Cork.
The 2018 Championship was Cork's fourth title in five years.
In his speech, the President paid tribute to the players and the volunteers, saying their dedication and achievements would inspire future generations of young women.
Click on the tab above to read the President's speech.