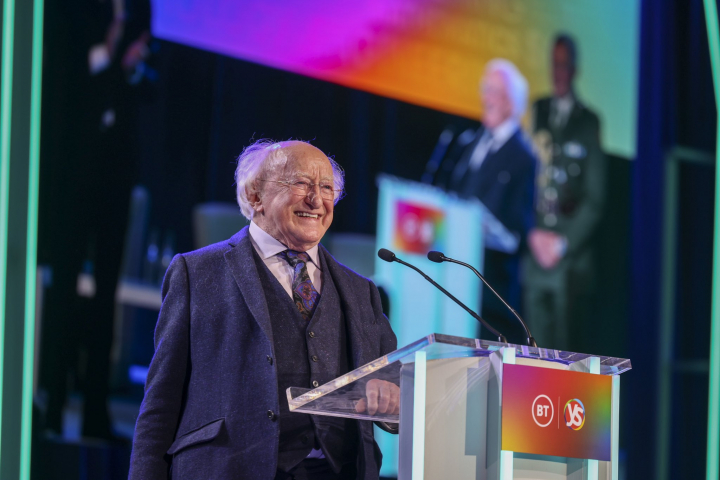 President Higgins opened the 2023 BT Young Scientist and Technology Exhibition.
Following two virtual events in 2021 and 2022 due to the Covid-19 pandemic, the event returned to the RDS, Dublin 4, for the 2023 exhibition.
The event brings together some of the country's brightest young minds as they compete to take home the title of BT Young Scientist & Technologist of the Year.
The President has paid tribute to the competition for its ability to provide a platform for young people to showcase their talents, saying it is "at the pinnacle of scientific achievement and discovery amongst young people worldwide", and praised how it encourages young people to push the boundaries outwards and applying their creative energy and curiosity to a constant exploration of how the world around them can be improved."