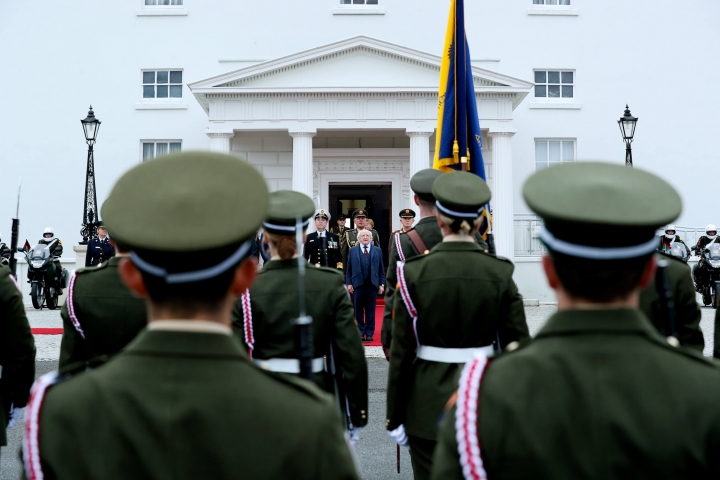 The State Visit to Australia will focus on deepening and expanding Ireland's long-standing bilateral ties with Australia, highlighting aspects of the two countries' shared history and it is aimed at strengthening economic, tourism, cultural and political links between the two nations.
The President will meet with Irish communities in Perth, Melbourne, Hobart, Canberra, Sydney and Brisbane, and will have meetings with leading figures in the worlds of business, tourism, sport, academia, culture and the arts.
The President will meet the Governor General and Prime Minister of Australia, and have meetings with national and State authorities.
The President's visit will be an opportunity to celebrate the significant contribution of the Irish Australian community to Australia's multicultural society.
Irish people have had a significant influence in the political, social and cultural history of Australia and in the 2016 census, 2.5 million Australians, or 11% of the population, indicated they had Irish ancestry. Over 80,000 Irish born are living in Australia.