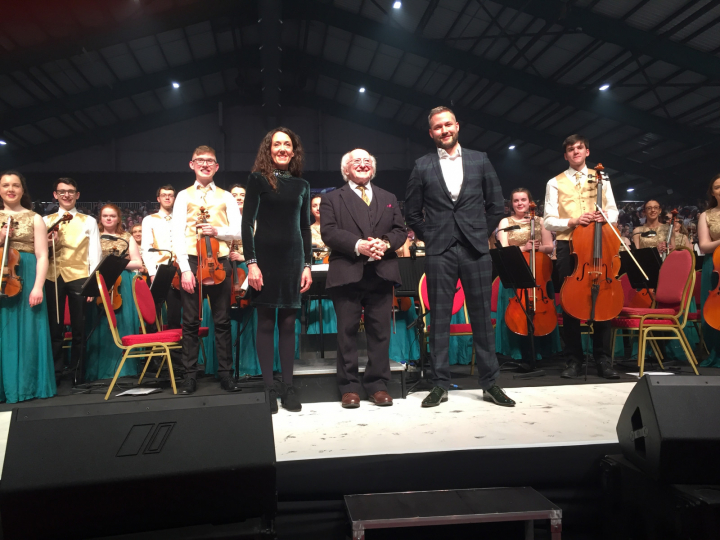 The President and Sabina attended the "Peace Proms 2019."
Peace Proms is a music education programme for primary schools, which culminates in a large-scale performance for choirs and orchestra at iconic venues throughout the UK, Ireland and Northern Ireland.
The programme promotes 'peace through music'.
The Cross Border Orchestra (CBOI) was established in 1995 as a peace initiative and is composed of over 100 young musicians from all over Ireland and Northern Ireland.