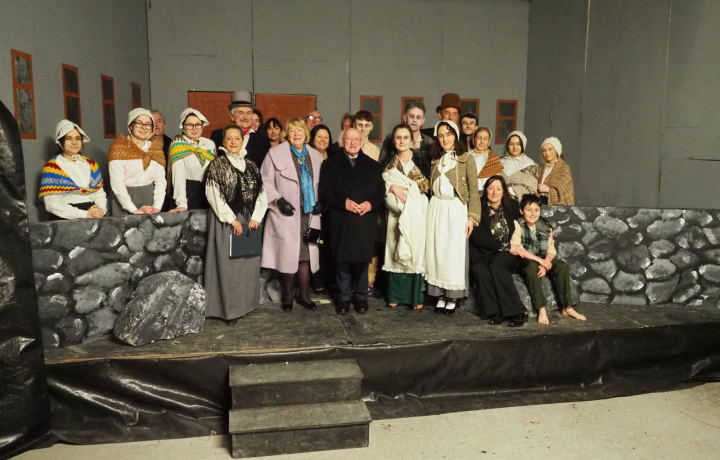 The President and Sabina Higgins attended the 2nd performance of 'Orphans of the Great Hunger' in Portumna Workhouse.
The Orphans of the Great Hunger is a two-act play written by Patricia King-Callaghan and directed by Tom O'Donoghue. The play portrays the story of the 'Orphan Girls' who departed the Tuam Workhouse to Australia on the Earl Grey Scheme in 1948.
The Old Tuam Society was founded in 1942 to highlight the antiquities of Tuam and surrounding district and to preserve items of historical interest.