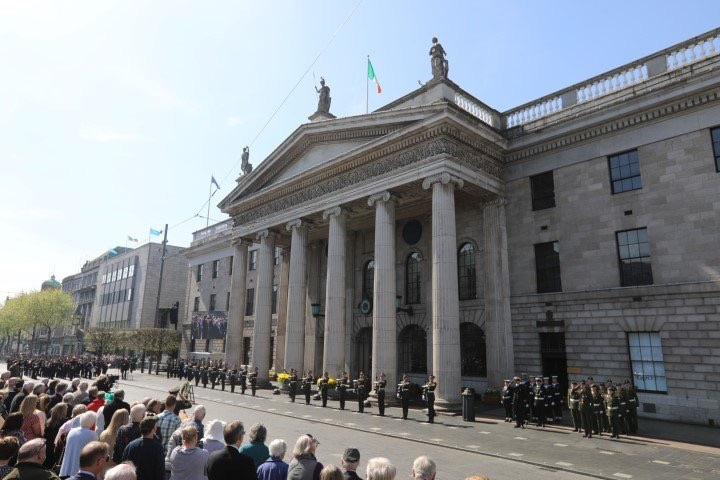 President Higgins led a ceremony to mark the anniversary of the 1916 Easter Rising.
The President laid a wreath outside the General Post Office, the landmark building that served as the headquarters of the 1916 rebels.
In 2016, President Higgins led a series of events commemorating the 1916 Rising. A selection of the President's speeches during the centenary year have been published by the Government: 'Ceiliúradh agus Comóradh Céad Bliain 1916 – 1916 Centenary Commemorations and Celebrations' holds 35 speeches by President Higgins. They were delivered all around Ireland over a 2-year period, straddling the core centenary year of 2016 at both local and national events.
The book is available via the Government Publications Office, and for download online (free of charge).