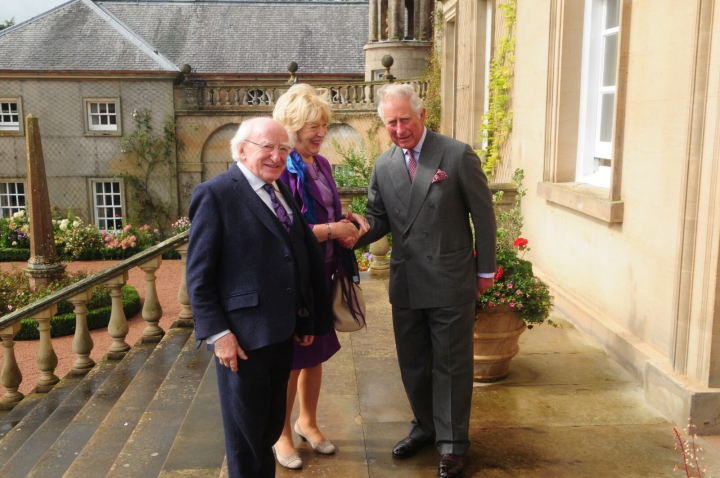 At the invitation of His Royal Highness Prince Charles and his wife, the Duchess of Cornwall, President and Sabina Higgins travelled to Scotland, to attend the 10th anniversary celebrations of Dumfries House.
The President's visit to Scotland was the latest in a series of high level meetings that continue a positive dialogue that serves to further strengthen the bonds between Ireland at the UK.
President and Sabina Higgins attended the celebrations marking the 10th anniversary of the opening up of the house to the public and heard of the significance of the upskilling of the talents of local young people from under-privileged settings as part of the Prince's Trust project.
Having previously been privately owned, Dumfries House and the surrounding estate are now managed by a Trust and receive 24,000 visitors a year, employ some 150 people and provide a series of amenities to the local community, including skills training and educational programmes, woodland walkways, a playground and an outdoor swimming pool.
President and Sabina Higgins had private meetings with their hosts, and attended a live broadcast music recital of classical music, including the world premiere of 'Twilight Falls on Temple View', written by Welsh composer Paul Mealor about Dumfries House.