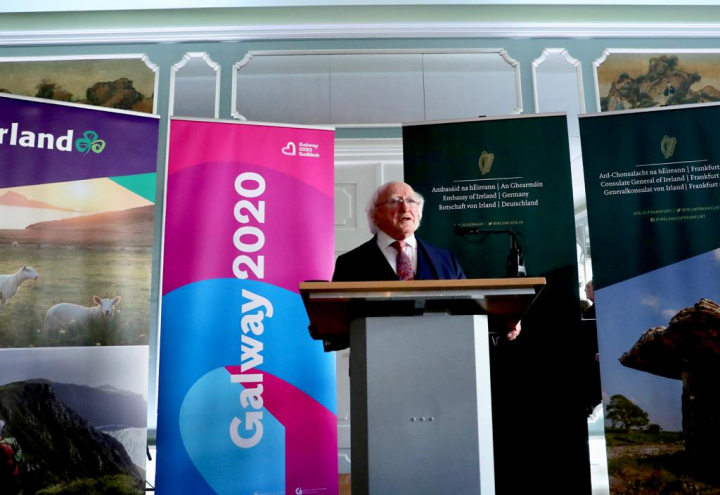 On the last they of their State Visit to Germany, President and Sabina travelled to Frankfurt, in the State of Hessen, home to the European Central Bank and many major financial institutions.
The President spoke at a reception for the Irish community in the city, to mark the opening of a new Irish consulate in the city, following a decision, arising from last year's government review "Ireland in Germany, A Wider and Deeper Footprint", to open a new Irish Consulate in Frankfurt.
Click on the tabs above to watch or listen to the President's speech.