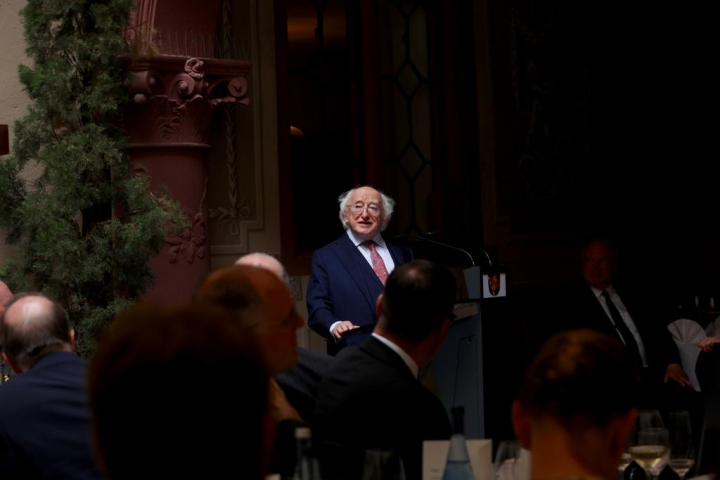 The President met Ms Anna Schulz, State Secretary of the Free State of Bavaria, the Lord Mayor, Mr. Christian Schuchardt, and other local leaders in Würzburg – a city with three universities, and strong cultural and ecclesiastical links with Ireland dating back to the Middle Ages.

The Lord Mayor of Würzburg, Mr. Christian Schuchardt, will accompany President and Sabina Higgins across the city's main bridge over the river Main. The Alte Mainbrücke is the symbol of Würzburg. Construction began in 1476. It was the only bridge to cross the Main in Würzburg until 1886.

President Higgins was also given a tour of St. Killian's cathedral and the Neumünster Church in Würzburg, before going on to view the Würzburg '400 years' exhibition.