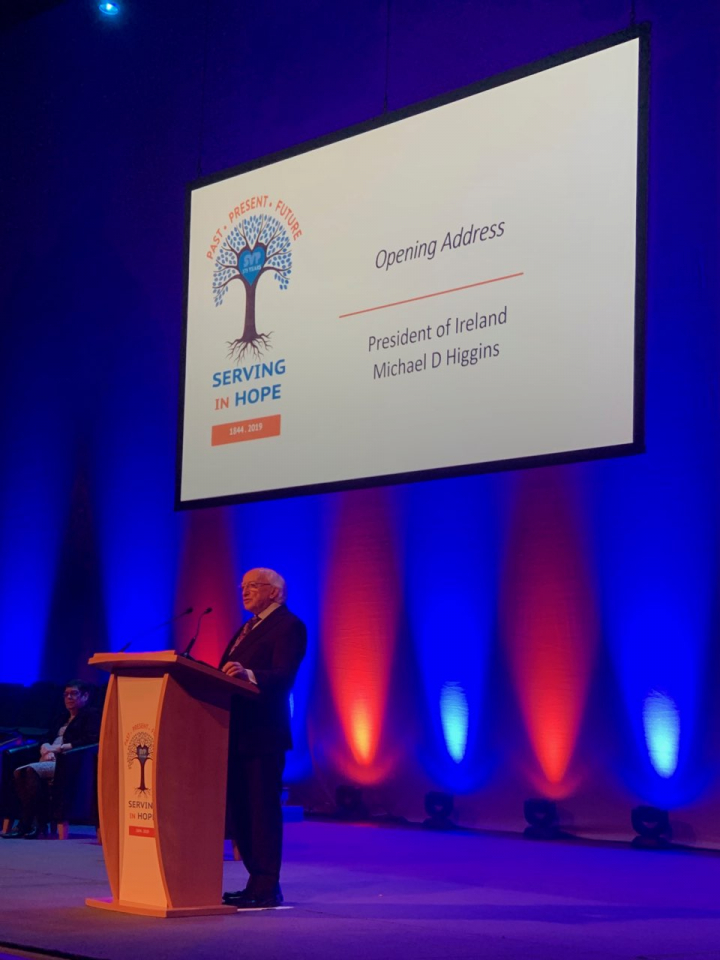 President Michael D. Higgins addressed a conference marking the 175th anniversary of the founding of the Society of St. Vincent de Paul in Ireland.
St. Vincent de Paul is one of the largest voluntary charitable organisations in this country and the President has paid tribute to the work of the organisation on many occasions, both public and private.
· In December 2017, President Higgins visited SVP's Resource Centre at Ozanam House.
· In September 2014, President Higgins chose an event hosted by St. Vincent de Paul to launch the second stage of the President of Ireland Ethics Initiative.
· In January 2014, President Higgins opened a new Ozanam centre in Cavan town, named after Frédéric Ozanam who in 1833 founded the St Vincent de Paul Society in France.
· In April 2013, the President addressed an event hosted by SVP to mark the bi-centenary of the birth of Fredric Ozanam.