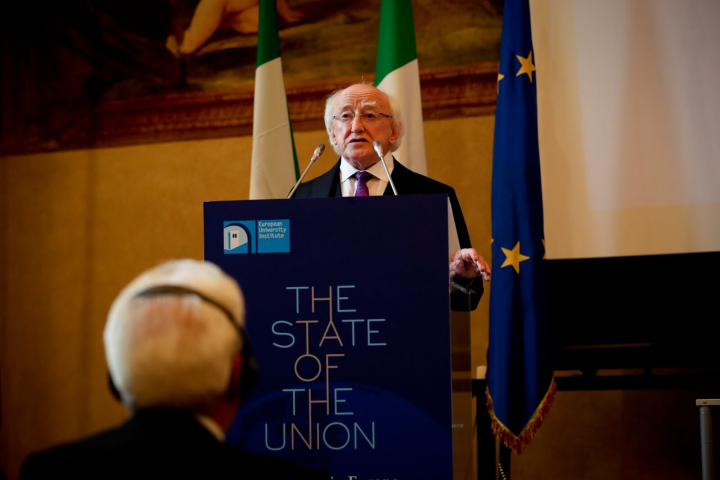 President Higgins delivered a major speech on European solidarity at the European University Institute in Florence.
Click on the Speech, Audio, Video and Photos tabs for more information.
"The State of the Union" is an annual event for reflection on the European Union. It is organised by the European University Institute and takes place in Florence each May.
Under the title "Solidarity in Europe", the 2018 conference focused on topics including European economic, monetary and fiscal policies, social investment, migration, defence and security, climate change, and energy.
The conference was addressed by four Heads of State: President Mattarella of Italy, President Higgins of Ireland, President Rebelo de Sousa of Portugal and President Pavlopoulos of the Hellenic Republic.
Earlier this year, in speeches in Athens and Dublin, the President pointed to the threats to the European social model and called for a greater role in the debate on the future of Europe for citizens, whose voices are not heard sufficiently. In Florence, the President highlighted the need to reconnect with "the European street" in order to avoid that the future of Europe comes to rest on "a limited conversation between the strongest".
Related speeches: