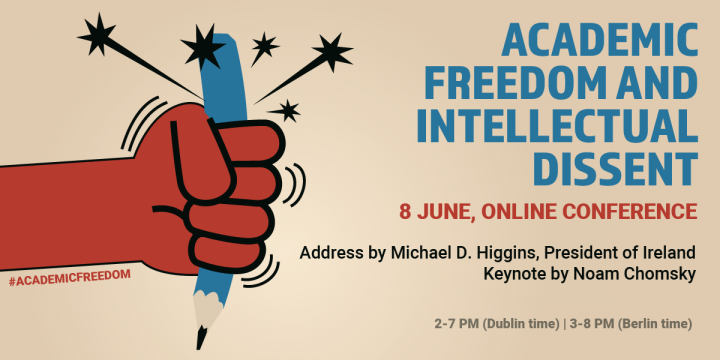 President Higgins addressed an online conference, organised by 'Scholars at Risk – Ireland' and ALLEA, on academic freedom and intellectual dissent.
Click on the Speech or Video tabs for more information.
The conference focused on the importance of intellectual dissent and academic freedom to democratic societies in a Western, particularly European, context. The speakers and the panel discussed the scope and the limits of academic freedom in the context of political populism, neoliberalism and the exigencies of the post Covid social and educational landscape.
President Higgins has made education one of the key themes of his Presidency. The President has hosted teachers and educators at Áras an Uachtaráin and visited many schools and colleges. In his speeches, the President has spoken about the need to cultivate independent thought, and argued that schools and universities should not be viewed as places to educate future workers, but as places to empower future engaged, informed and active citizens.