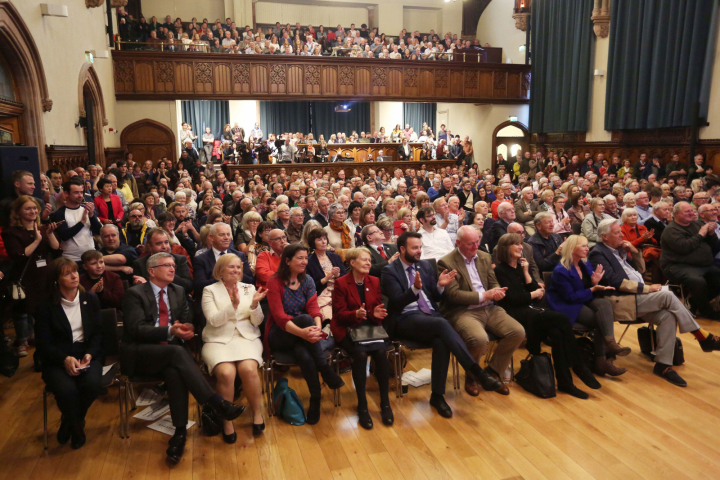 President Michael D. Higgins delivered the keynote address at the international Civil Rights Festival in Derry.
The festival commemorates the 50th anniversary of the civil rights march from Duke Street in Derry to the city centre on 5 October 1968, which was dispersed by police before it could begin.
Click on the 'Speech' tab to read the President's address, or on the 'Audio' tab to listen to the speech.
President Higgins has made significant contributions to the public debate on historic events and the best way to commemorate them, highlighting the need to embrace the complexities of our past, and calling history the 'inheritance of all our people'.
During his term in office, President Higgins has led the commemorations marking the centenaries of some of the key events in Irish history. The President has interpreted his role in these commemorations not just as one recalling the stories and experiences of individuals and communities, but also the social and economic forces which they sought to shape.