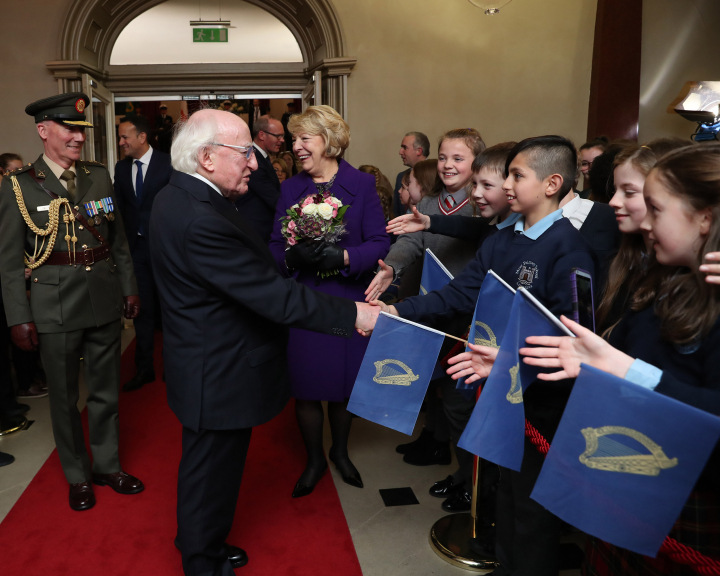 On 11 November, President Michael D. Higgins was inaugurated as President of Ireland.
President Michael D. Higgins is the 9th President of Ireland, and the fifth President to serve two terms in office.
President Michael D. Higgins was re-elected for a second term, with 822,566 votes, or 56% of the vote – the largest number of first preference votes ever in a Presidential election in Ireland.
Click on the 'Speech', 'Audio', 'Video' or 'Photos' tabs for more information.


The Constitution of Ireland stipulates that the President of Ireland is inaugurated on the day following the expiry of the term of office of the preceding President. This year, the date of the inauguration coincided with the centenary of the end of the first World War, and the President had therefore asked that those who wished to attend Armistice Day commemorations on 11 November be facilitated.