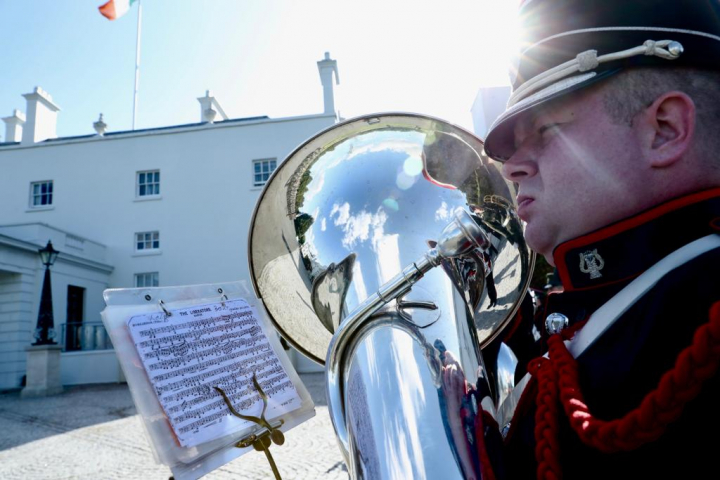 Their Excellencies, the Ambassador of Malaysia, the Ambassador of Japan and the Ambassador of Mongolia presented their Letters of Credence to the President at Áras an Uachtaráin.
When another country wishes to appoint a new Ambassador to Ireland the Government must agree to that appointment. An accreditation ceremony subsequently takes places at Áras an Uachtaráin.
The Ambassador-designate is greeted on arrival at Áras an Uachtaráin and invited to sign the visitors book. The Ambassador-designate then proceeds to the State Reception room, where he/she formally presents a letter of credence to the President of Ireland.
The formal exchanges of greetings between the new Ambassador and the President gives them the opportunity to get to know one another and also to convey messages between the authorities of the respective states.
Following accreditation, the new Ambassador is escorted by the President to the main front door of Áras an Uachtaráin where he/she inspects a military guard of honour. The new Ambassador then departs Áras an Uachtaráin with a military escort.