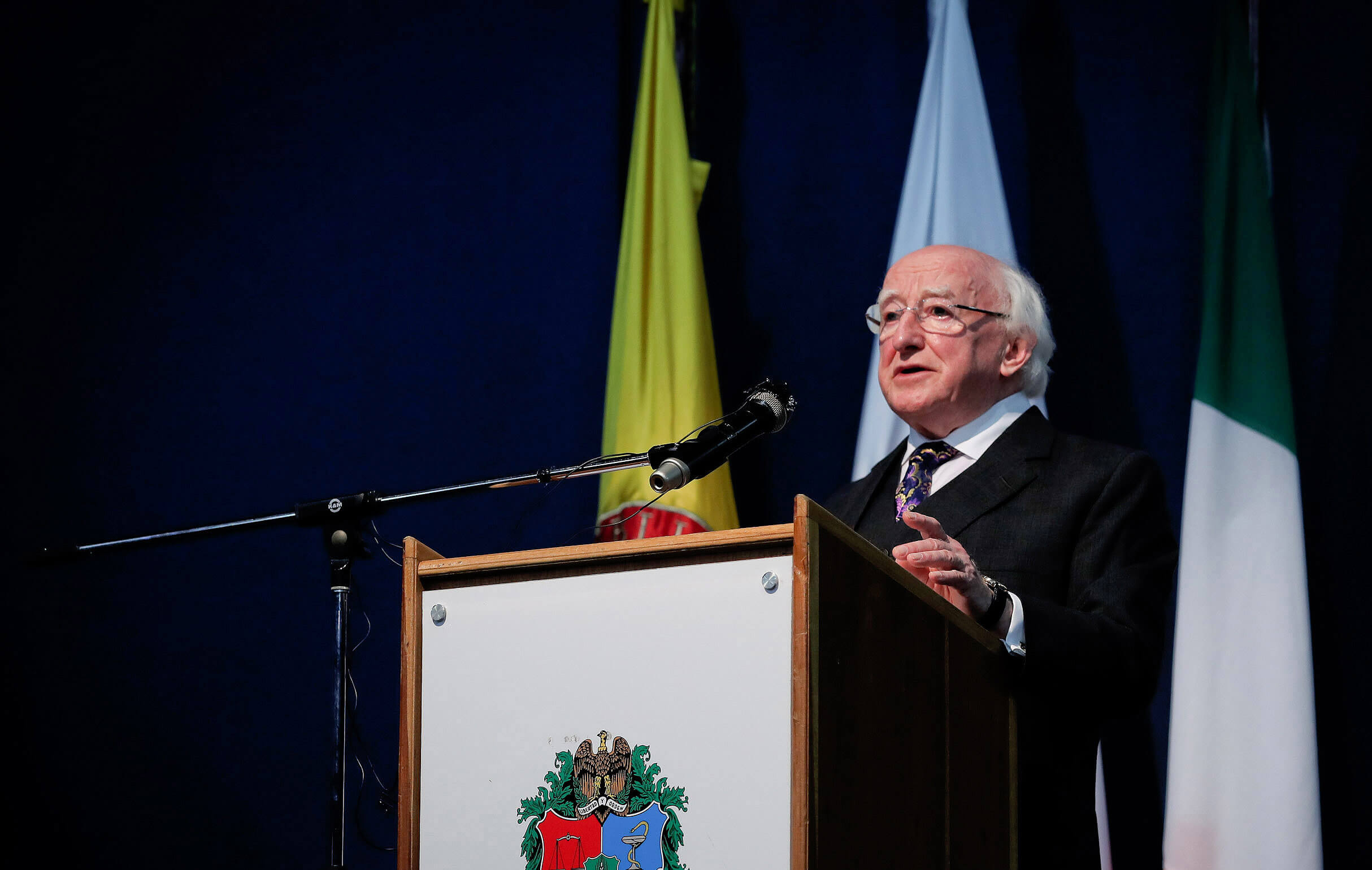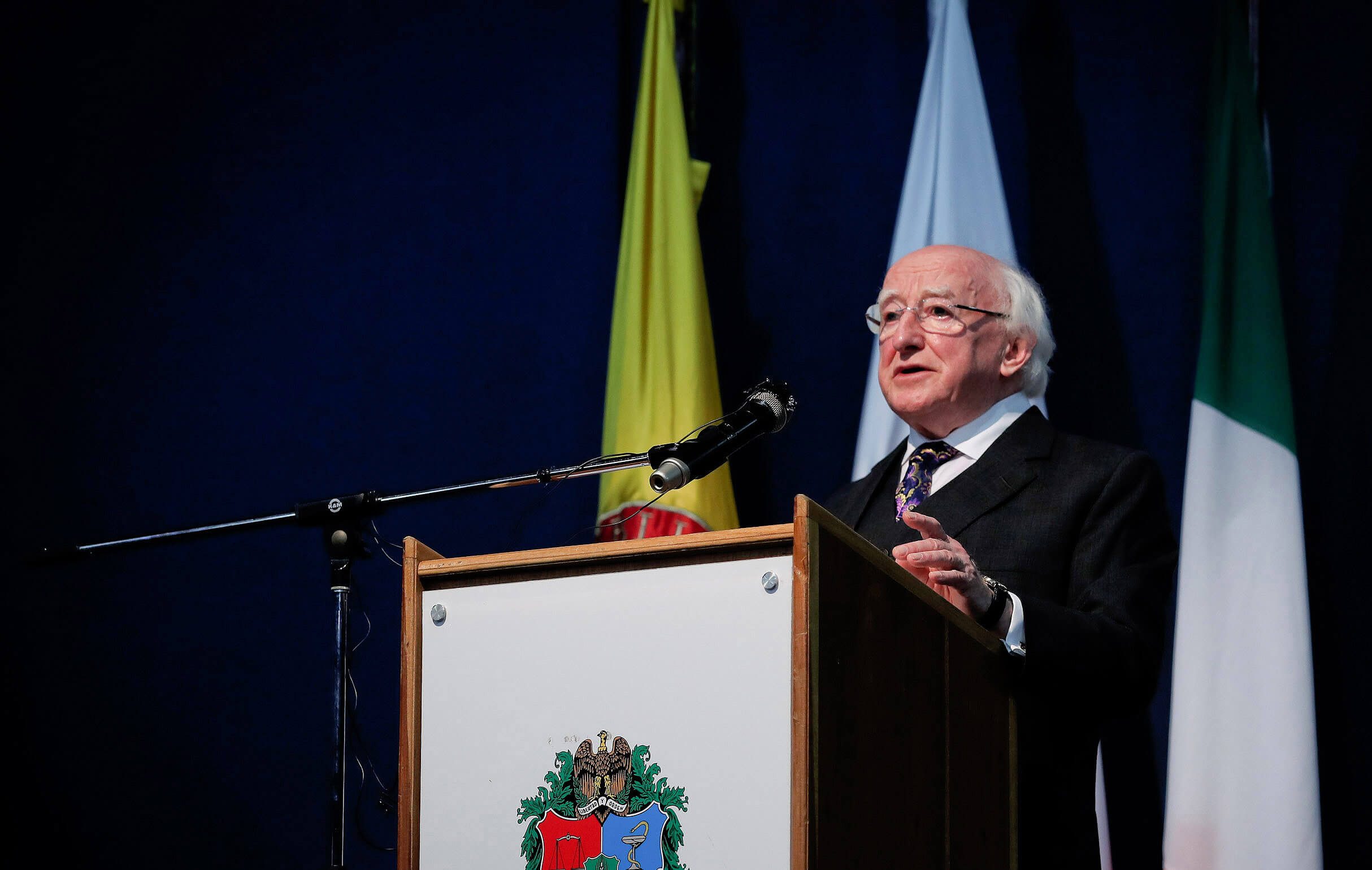 The President is our Head of State.
As Head of State, the President represents the country both at home and abroad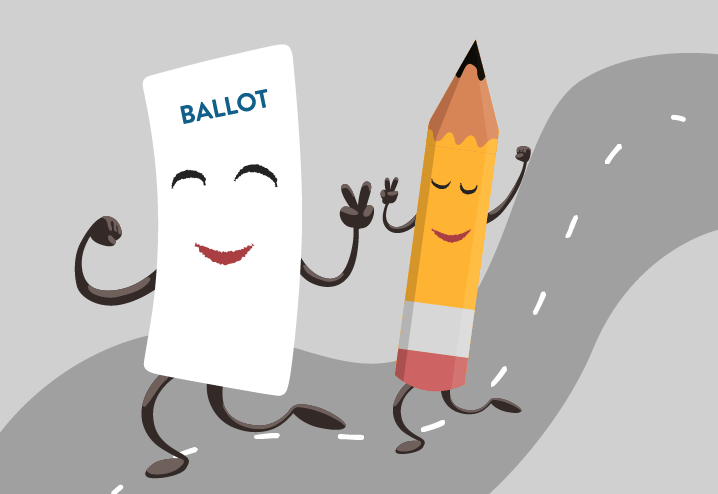 Electing the President
The President of Ireland is democratically elected by the people of Ireland to serve a 7 year term. The Constitution allows for a President to serve a maximum of two terms - 14 years.
The President's Inauguration
The President takes the oath of office at the inauguration ceremony in Dublin Castle. The current President, Michael D. Higgins did this on 11 November 2011 (11/11/11).
Having won the Presidential election in 2018, he was inaugurated for a second term as President of Ireland on 11 November 2018.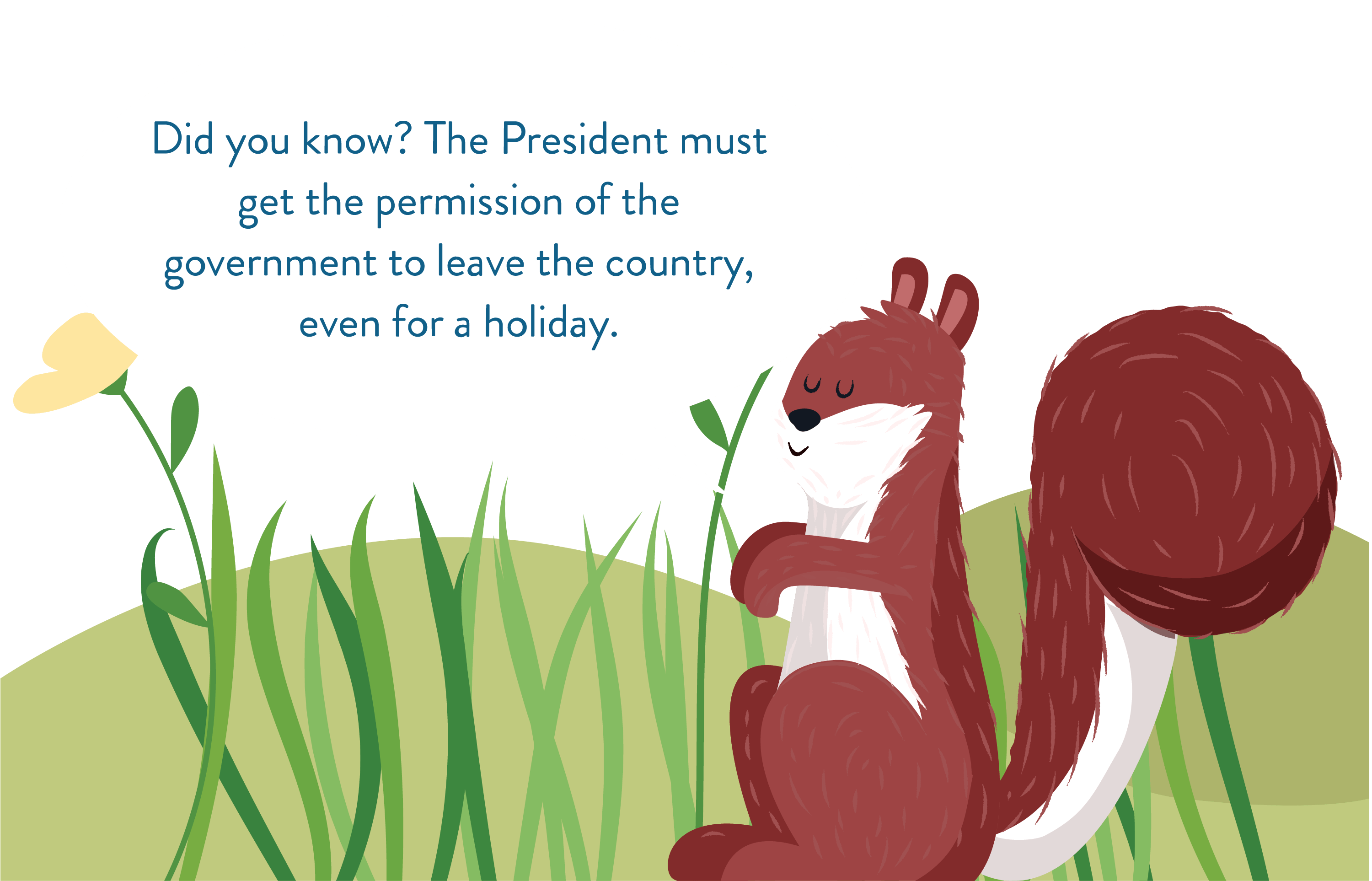 The President's Jobs
The President carries out a number of important tasks on behalf of the people of Ireland. As Head of State, the President can sign into law Bills passed by the Houses of the Oireachtas, and the President meets other world leaders on our behalf. The President also represents the nation at times of great celebration or sorrow. One example of this is the recent commemorations of the Easter Rising, when the President laid wreaths for all those who died in the fighting. The President is also the Head of the Defence Forces.
How the President appoints the Taoiseach
Article 13 of Bunreacht Na hÉireann states the President shall appoint the Taoiseach, on the nomination of Dáil Éireann.
This video, made by the Oireachtas Broadcasting Unit, explains the process.
The President's Powers are set out in the constitution
Appointing the Taoiseach and Members of the Government (after an election)
Dissolving (ending) the Dáil
Appointing Judges
Appointing Officers of the Defence Forces (Army, Navy, Air Corps)
Signing of Bills (which then become law)
Referring these Bills to the Supreme Court to make sure they are in agreement with the Constitution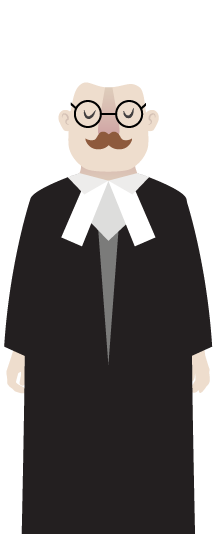 How much did you learn?
Take the quiz on our current President to test your knowledge.
{{question.title}}
{{question.text}}
---
Quiz Results
Total score: {{score()}} / {{quiz.questions.length}}